New World Free Weekend & 50% Discount
Experience the revamped starting experience, find a favorite weapon, and explore a vast world either solo or with friends, for free.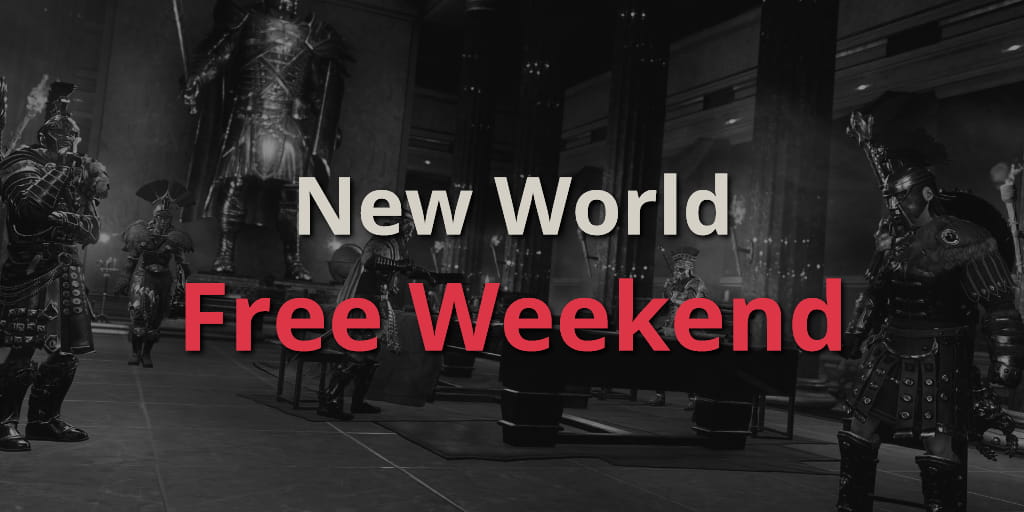 New World will be hosting a Free Weekend on 12/15 at 10AM PST until 12/19, 10AM PST.
New players can also save 50% on the Standard and Deluxe editions of New World when purchased during the free weekend period.
The team has posted a quick FAQ here explaining the free weekend limits.
FAQ
Why can't I create a character on <insert name> server?
Not all servers are available for new character creation. Please either check back later or create a character on another server. Fresh Start Worlds are not available to Free users and only Legacy worlds are available for selection during the event unless upgraded via a game copy purchase.
How do I continue playing New World after the Free Weekend ends
You can purchase the Standard or Deluxe editions of New World on Steam or Amazon. All of your progress will be saved so you can pick up right where you left off.
Will the character I created during the Free Weekend remain/be deleted after the Free Weekend?
Your character will still be there and you can continue playing if you purchase New World after the Free Weekend. We have no plans to delete/remove the free characters at this moment.
I created my character on the wrong account during the Free Weekend. Can you help transfer my character to <insert name> server?
Unfortunately we are not accepting transfer requests at this moment.
Can I purchase items from the in-game store during the Free Weekend event?
In-game purchasing will not be available until you purchase the full game.
As a new player, will I be able to play with my friends who are already playing?
If your friend's server is not marked as 'Full' as shown on our Server Status page then you will be able to join them on their server.
Are you planning to open servers that have Full status before or during the event?
We do not have special plans to open Full servers at this time. Please keep an eye on the Server Status page for any updates that may happen.
Will free players get a server transfer token after the event is over?
We are not planning to provide server transfer tokens at this time.