New World Heavy Metal Cosmetics
Heavy Metal Cosmetics bundle sneak peak.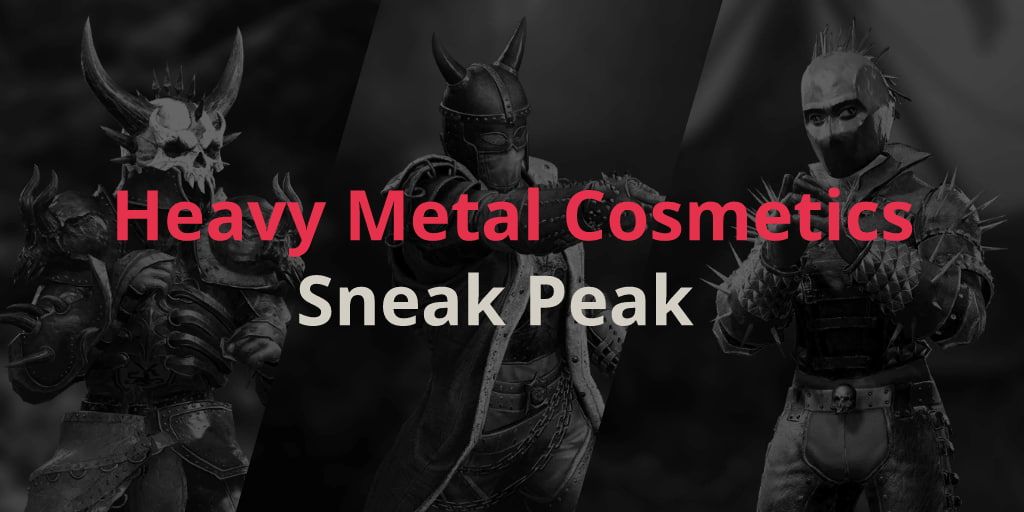 Here's a sneak peak at the work-in-progress Heavy Metal collection, which is part of the Summer Medleyfaire event. The following content is datamined so it's subject to change. The screenshots will present the costumes in a bundle in the store, but that's not gonna be how they will appear on release. Some of the items might be released as Prime Gaming exclusives.
Devil Went Down To Aeternum
Proof you've outsmarted the devil himself in a fiddle play-off.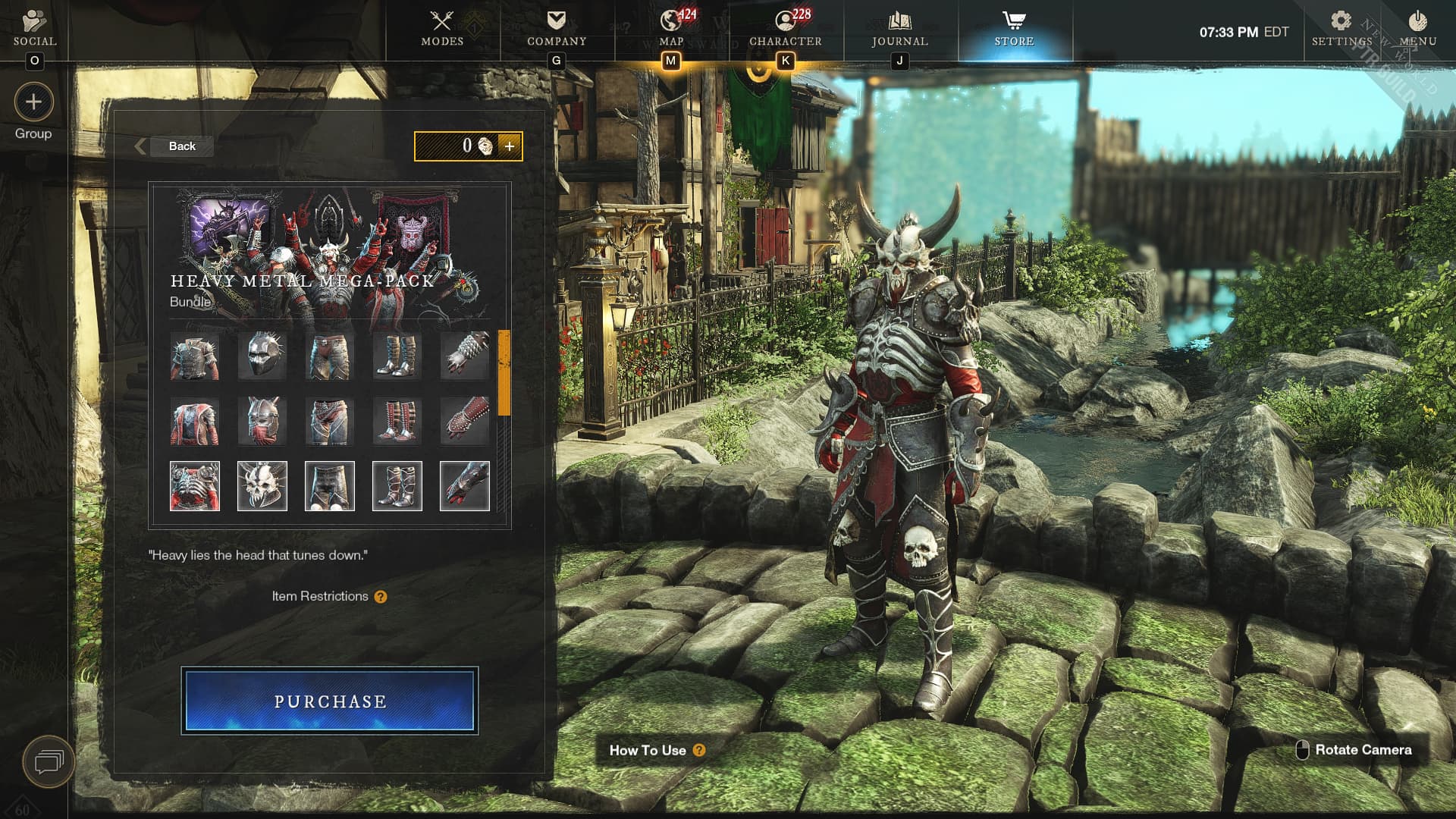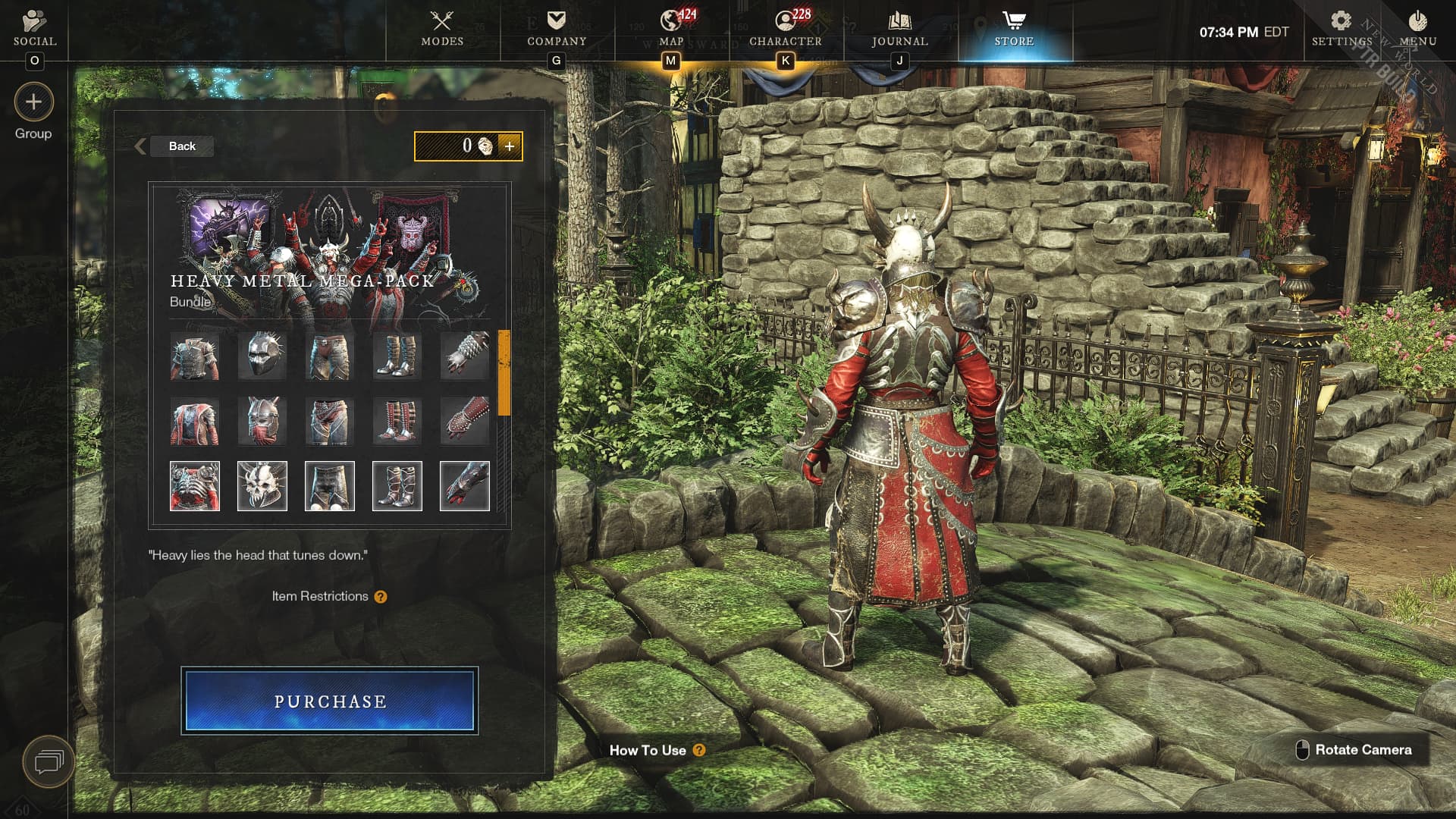 Horned Hero
Be the diehard hero of the Medleyfaire with this intimidating style.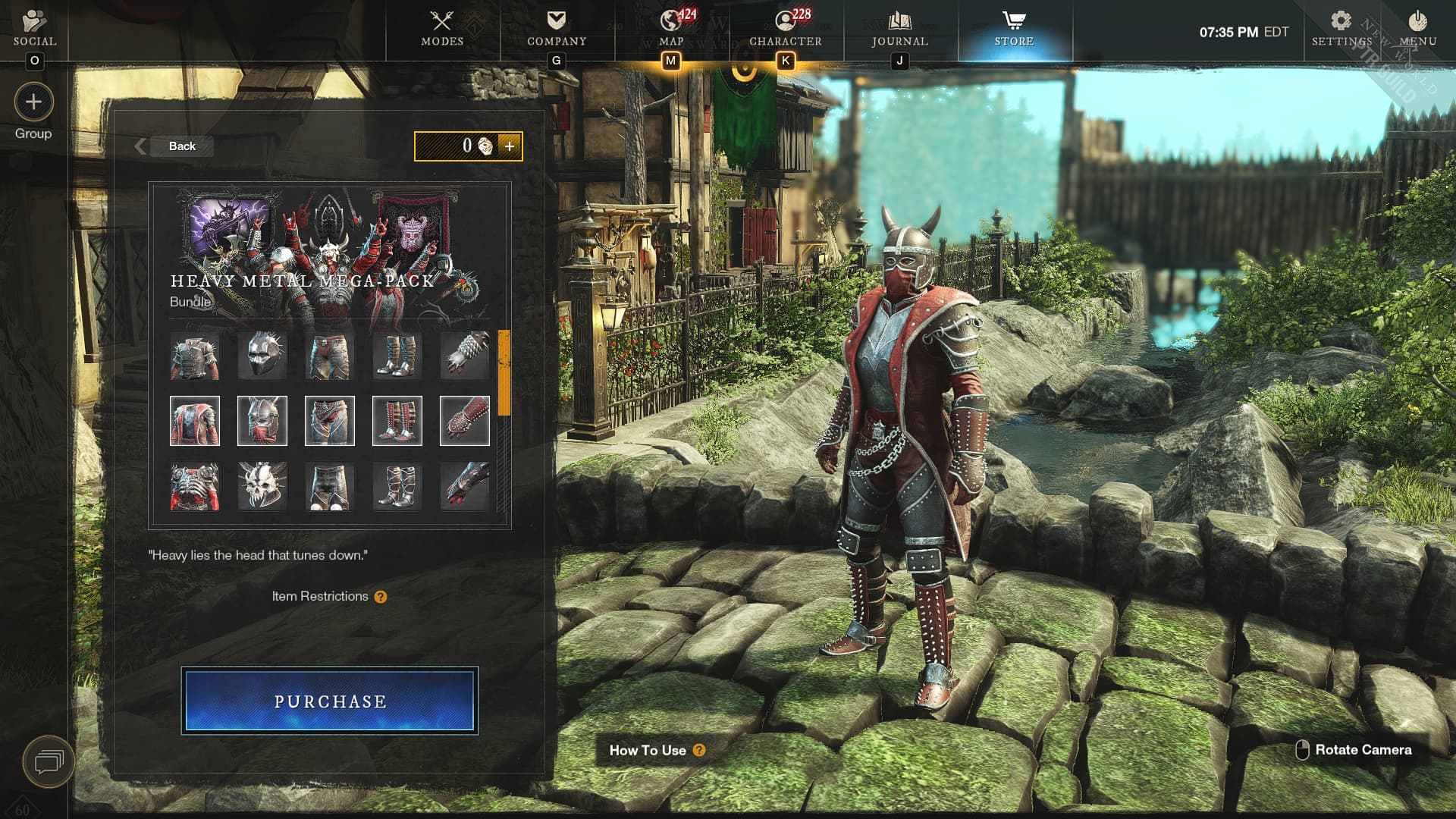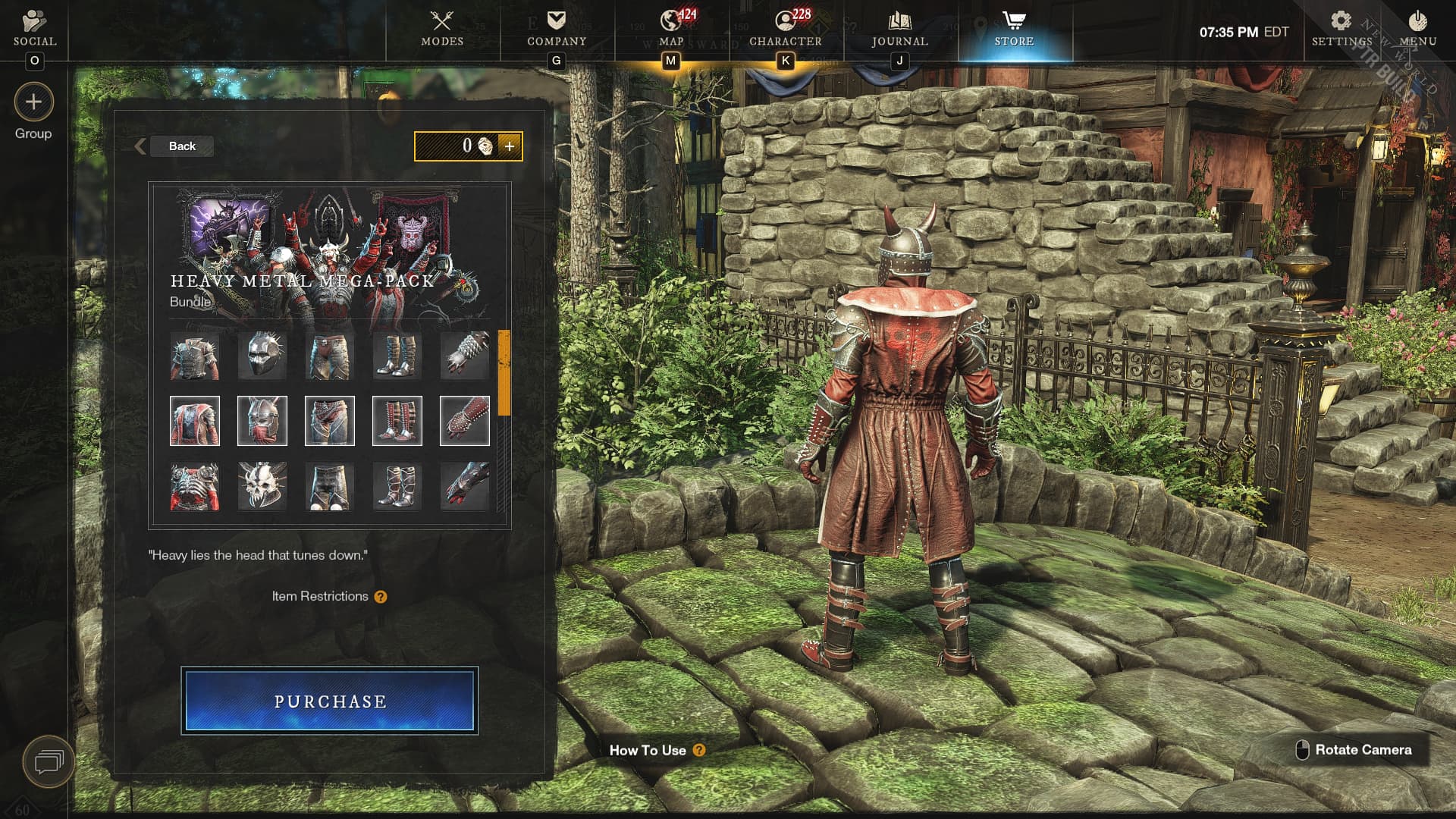 Spiked Shredder
Because you're not hardcore unless you live hardcore.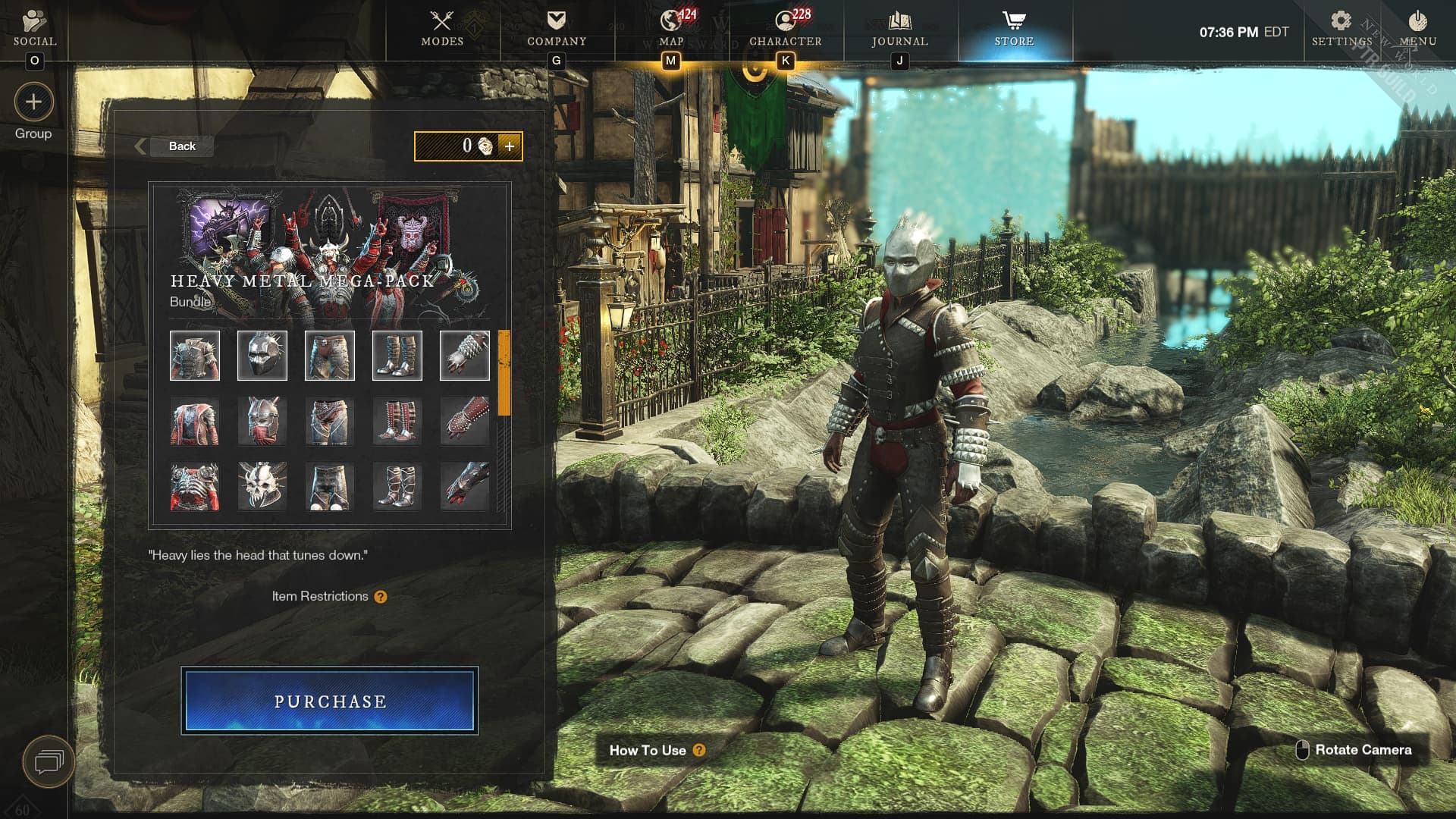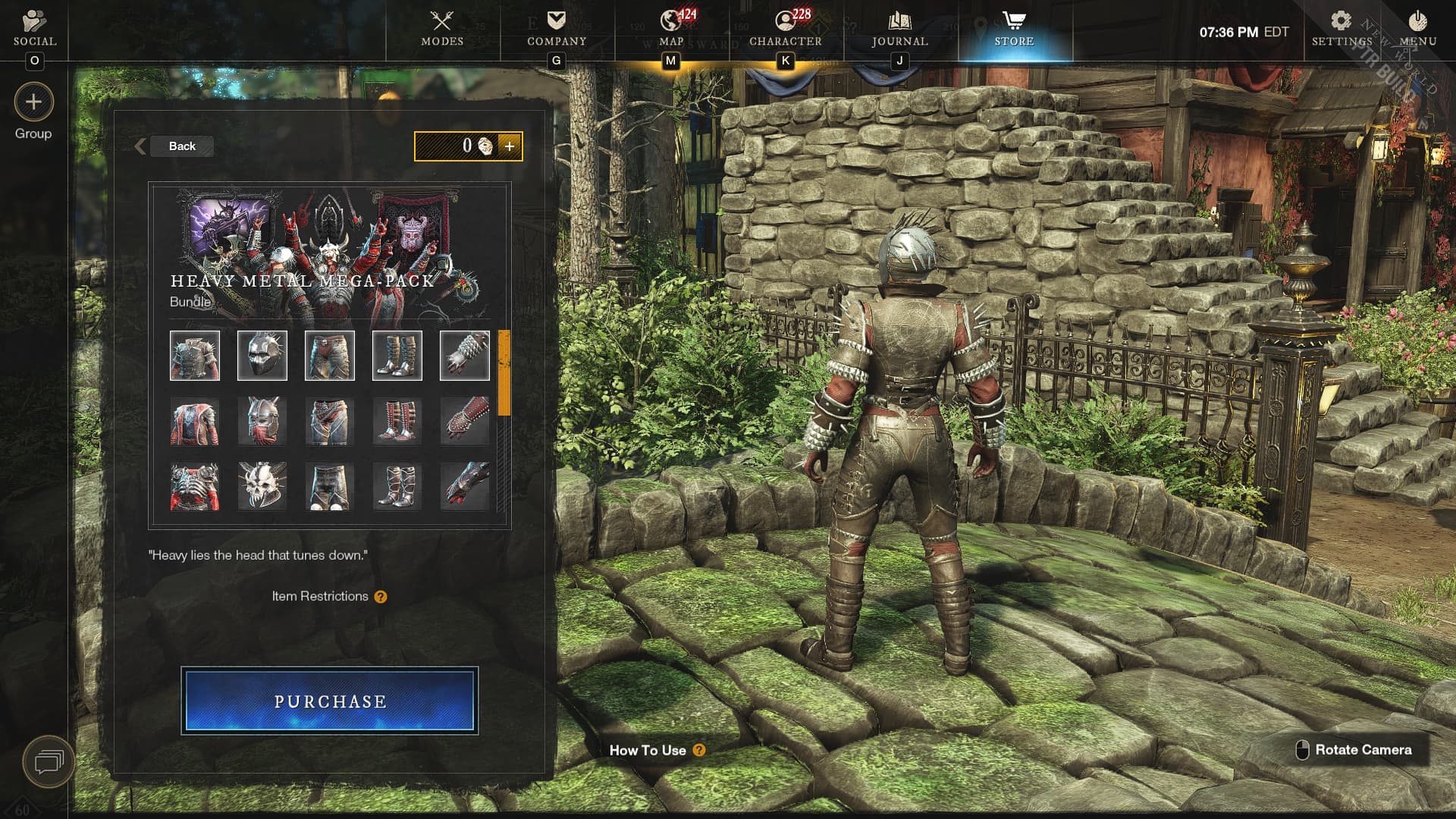 Weapons
Critic's Choice
Slash your way through the naysayers of your musical talents.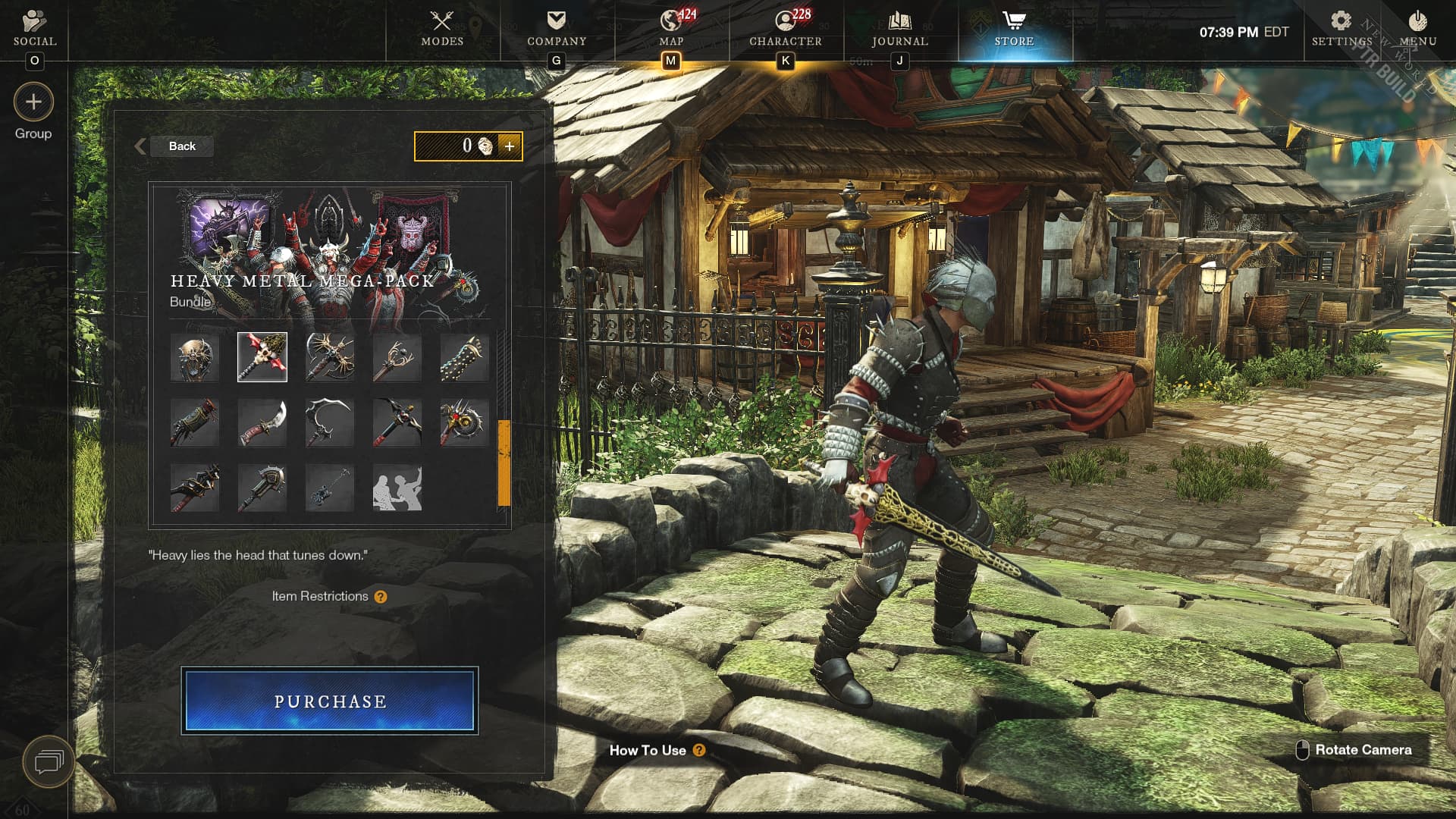 Sour Note
Wail and shred on your enemies with this guitar-inspired ax.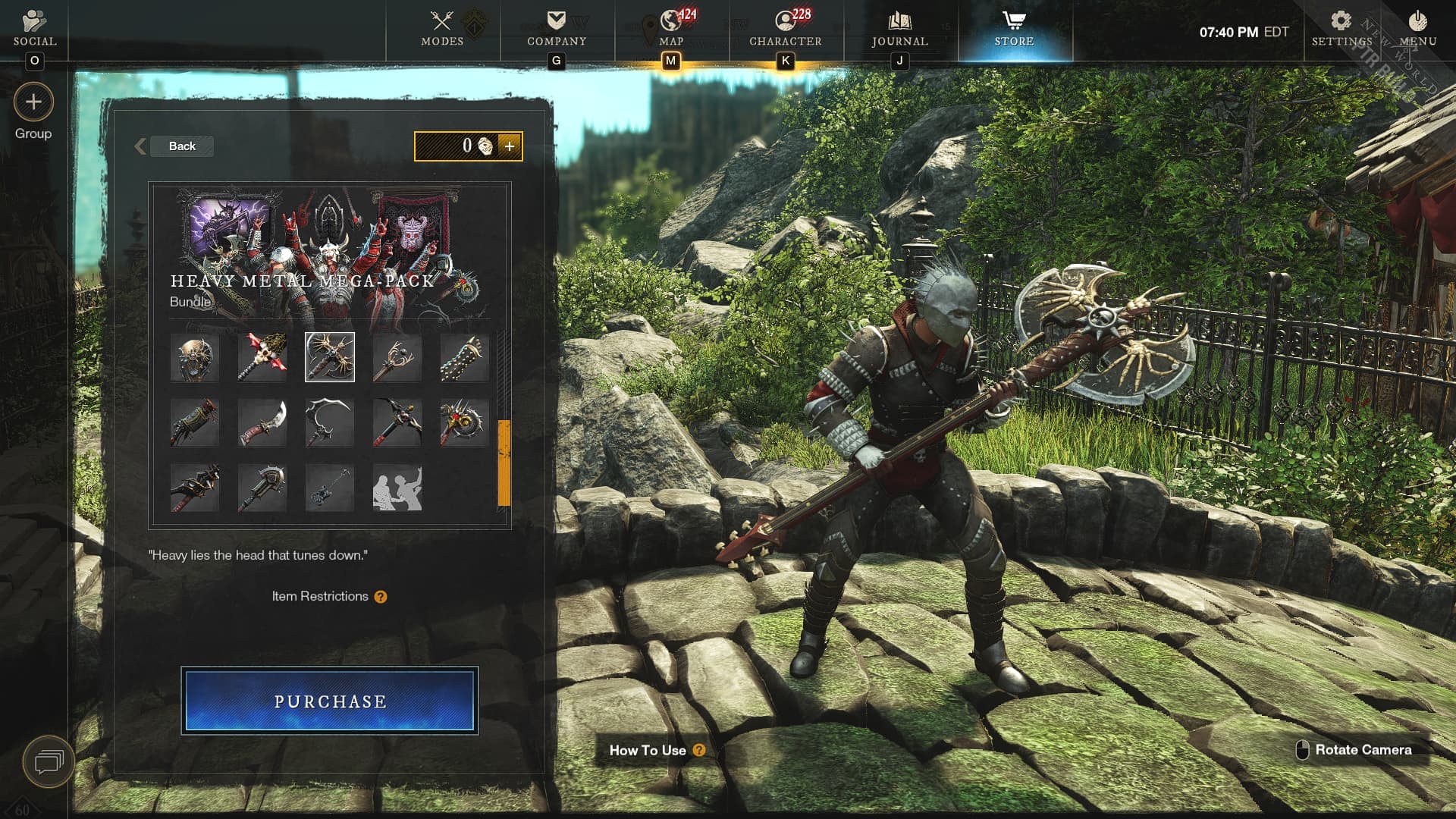 Flamenote
For setting stages and crowds ablaze.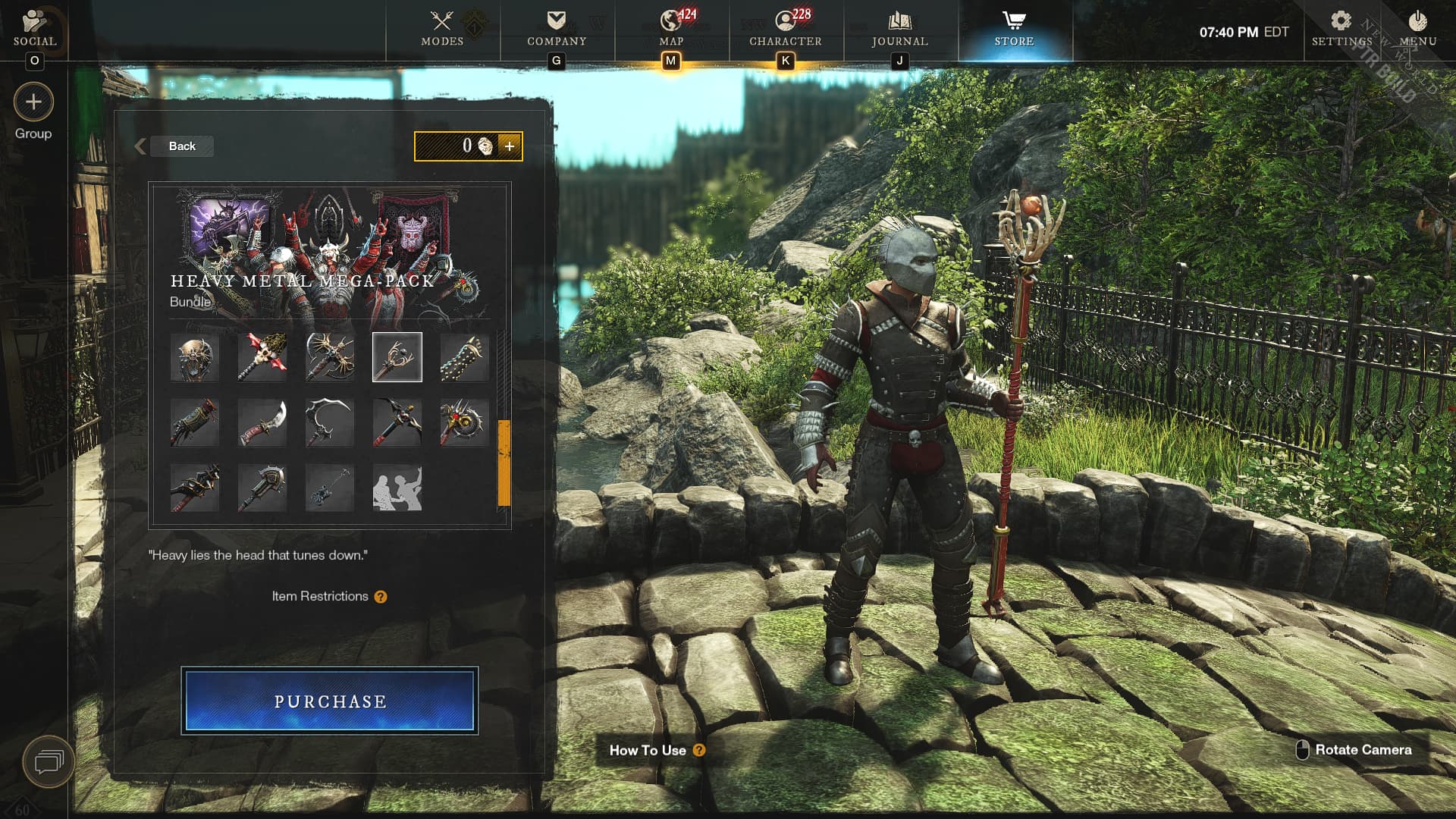 Darkness Incarnate
There is no metal heavier than this.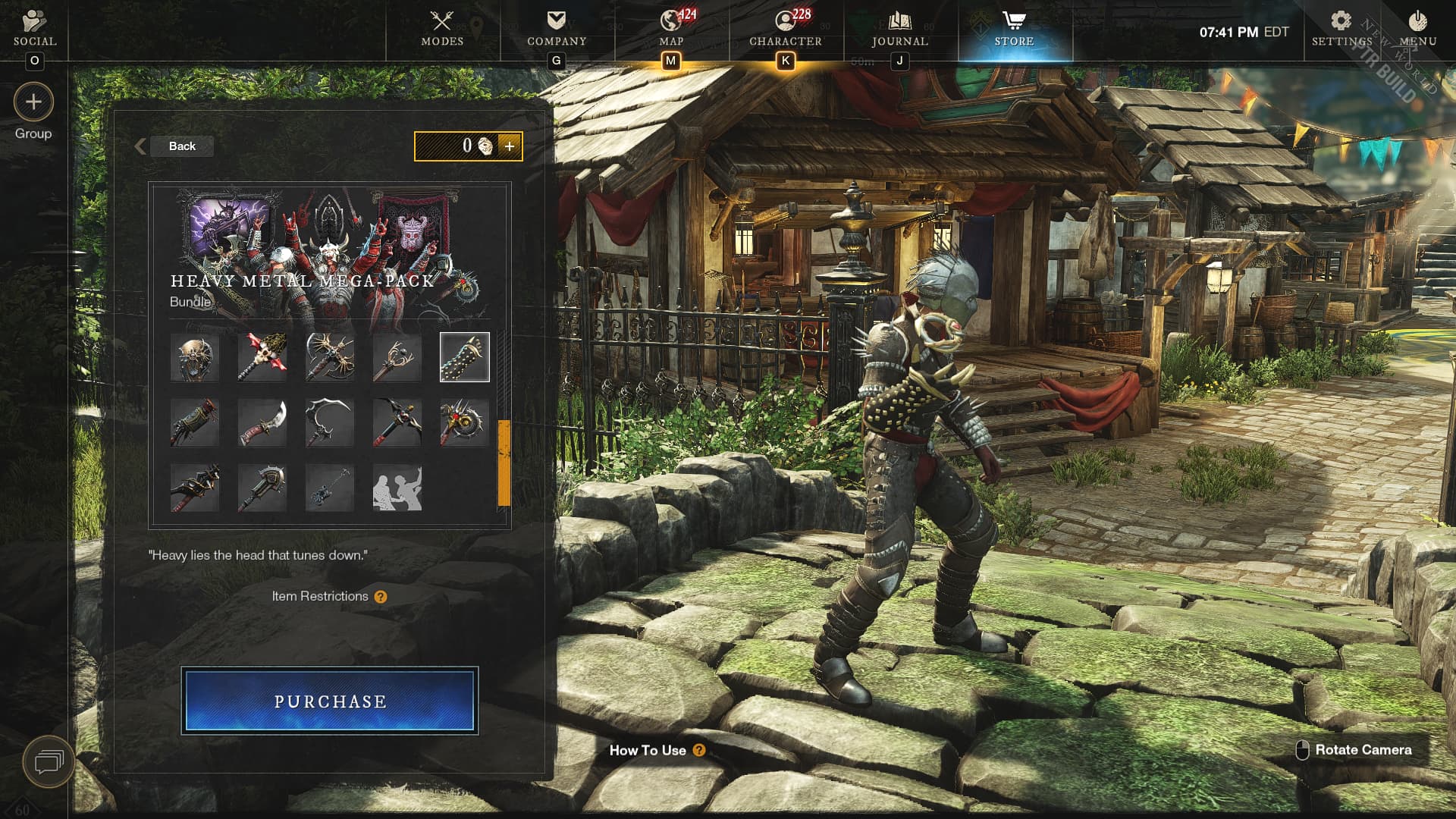 Boomshot
Is that the low, discordant note of a bass or a blast of shrapnel in your enemy's side?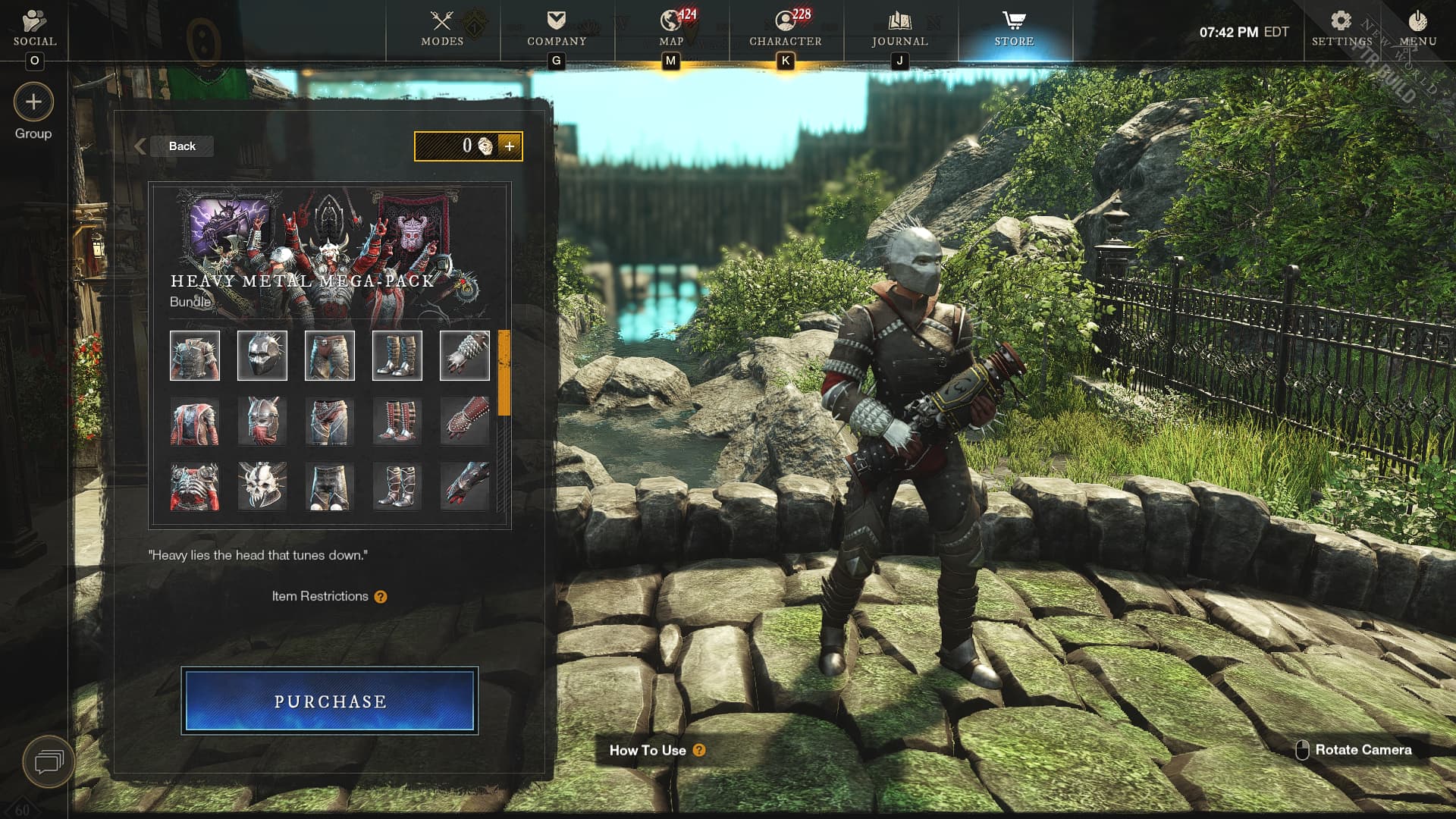 Star-Studded Defense
The stud eyes of the skull emblazoned on the front burn with fiery vengeance.
(screenshot coming later)
Instruments And Tools
Those are coming too! I just didn't get the chance to go through every single cosmetic from the Heavy Metal collection.