New World x Adobe - Crimson Plague & Edge Twitch Drop
The Crimson Plague & Edge Twitch Drops are now live!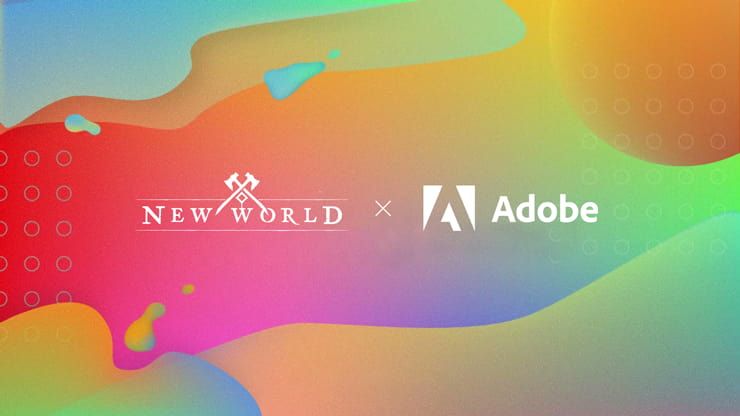 Greetings, Adventurers!
Beginning on March 31 at 8AM PT (3PM UTC), to celebrate the Heart of Madness release, the culmination of our collaboration stream with Shroud, Adobe Creative Cloud, and Adobe Gen Create will become available for Twitch viewers to claim as a Drop on enabled channels streaming New World.
If you missed it, New World Art Director Charles Bradbury sat down with Shroud on Twitch earlier this month and designed a brand new armor set and weapon alongside viewers active in Shroud's channel, all powered by Adobe Creative Cloud. Throughout the stream and with the guidance of Shroud and Charles Bradbury, the Twitch community provided input and creative direction on the new armor set pictured below, while learning how Amazon Games uses Adobe Creative Cloud in their creative process behind the scenes.
Check out their awesome creations— the all new Crimson Plague armor skin and Crimson Edge sword skin!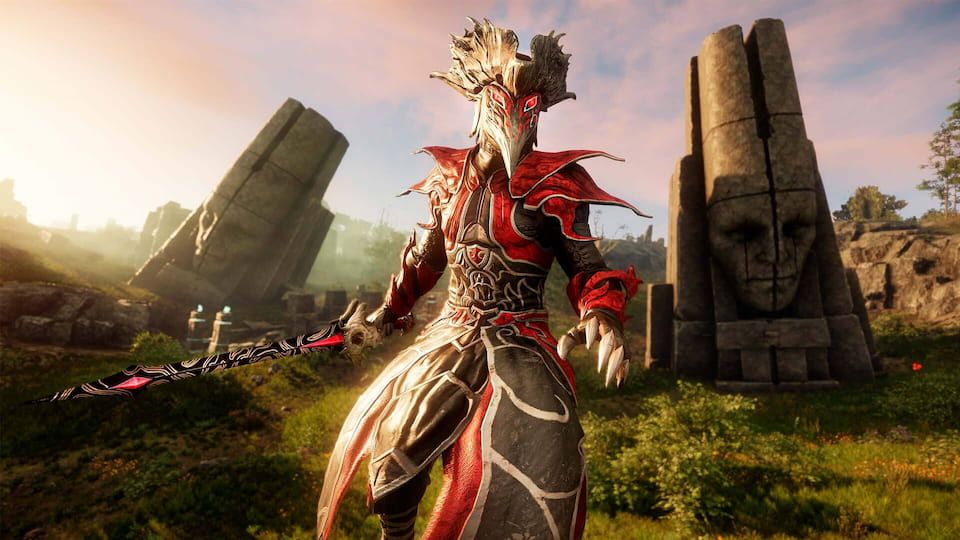 "By the time you notice the telltale cough and red spots it's already too late."
To claim the drop, viewers must watch 2 hours of New World on a Twitch Channel with the drops enabled. If you haven't done so already, make sure your Twitch account is linked to your Amazon Games and Steam accounts. You can find the steps you need to follow on our Twitch Drops page.
The Crimson Plague and Crimson Edge will be available as Twitch Drops until April 25, so make sure to tune into your favorite New World content creator with drops enabled before then! This Drop is available for all content creators to enable in the New World category.
For those who missed the initial creation stream, this is where Shroud, Charles, and Twitch chat left off - letting the New World team bring this armor to life.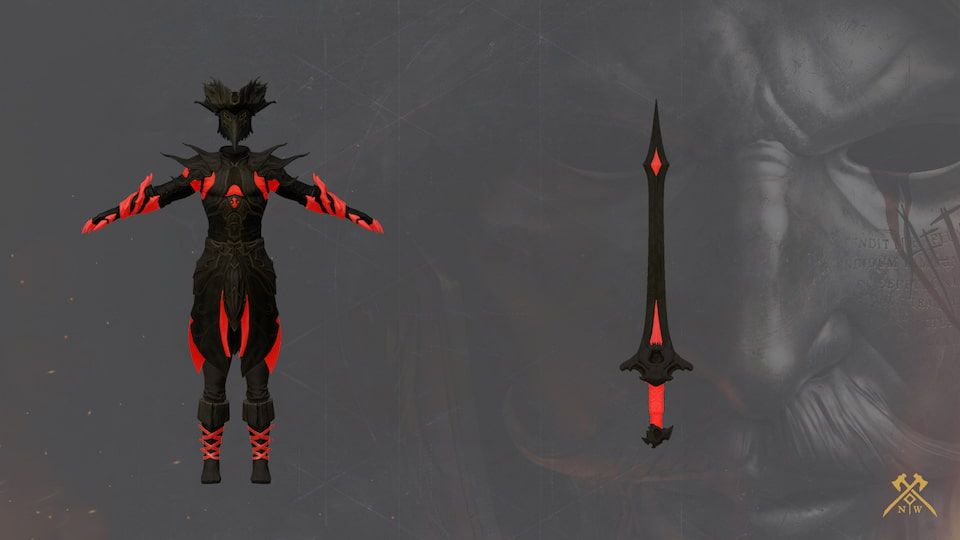 Thanks for your support, and to all those who participated in the creation stream! We'll see you in Aeternum, soon clad in the telltale crimson and gold.